About Us – Capacity Builders


Bill Locke, President
Bill founded Capacity Builders in 1999 after many years leading community organizations, projects and business ventures. He and his staff have worked with over 300 nonprofit organizations, businesses, foundations and government departments. Bill has over 30 years of worldwide experience in many sectors, including homelessness, mental health, disability, arts and international development. He brings an extensive network of leaders and people of influence in Canada and abroad.
Dr. Joel Christie, Senior Associate
Dr. Joel Christie is the founder and President of ParticiCom Inc., a Calgary based consulting company that helps organizations focus on growth and change through participation and communication. He has over 40 years of direct senior and executive management experience and 35 years of community development experience. He specializes in the development of organizations and the management of strategic change. His doctoral studies focused on Organization Development and the Management of Strategic Change in complex organizations.
Laura Locke, VP, Creative
Laura is an experienced journalist and editor, with a background in education and school administration. She brings skills, understanding and practical knowledge in the areas of management, training and human resources.
Bob Rahn, CMA, Associate
Achievement oriented and analytical by nature, Bob is a strategic thinker known for his ability to relate to and communicate with people. Over an extensive business career he has successfully completed a number of complex unstructured assignments in the areas of investor relations, strategic planning, business development (including M&A), policy development and large and small-scale business transformation initiatives. Comfortable interfacing at all levels within an organization; his business experience extends beyond North America to include international assignments.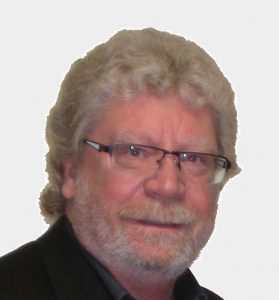 Jim des Roches, Associate
Jim brings over 25 years experience in the nonprofit and government sectors. A skilled leader and team player, he has a sharp eye for details in management processes. He brings extensive experience and a wide network in the health, mental health, and disability sectors.
Ron Semenoff, Associate
Ron breathes life into community projects. With a Masters in Psychology, thirty years involvement in community organizations and a penchant for understanding others, he adds depth and experience that instills confidence in new projects. Literate in style, an eye for details and communicator extraordinaire, his writing is unparalleled.